What does the term digital even mean? Today, it is cliche and it's used repeatedly to describe a company's innovative culture and operating model. The term is also often used as a target and aspirational state for a transformation – a digital transformation.
Let's simplify. To successfully transform from one thing to something else, you must know three basic things.
What do you want your future state to be?

What is your current state?
Easy, right? Digital transformation is hardly simple. It will likely take years to transform a company. But it is comforting to know these basic fundamentals can guide you.
Now that we've defined how to transform, what does it mean to be digital? To be fair, if you ask 100 transformation experts, you'll likely get 100 different answers to this question. With that caveat, here are key 5 features of being digital.
What does it mean for a company to be a digital company?
When a company is digital, it …
Uses the data that it manages, experiences and captures during the course of doing business to make proactive decisions.
Uses automation to improve the efficiency and lower the cost of business processes.
Creates agility for the business through a process of continuous improvement based on data & analytics.
Improves customer experience by creating consistency across all touch points of engagement with the customer.
Sees technology as the key enabling profit center of its business, not simply as a cost center.
If you do these 5 things, you are a digital company.
Is is important to know where your company is with respect to each of these key features, before you start. There are different ways to measure each of these features. For example, an organization could take up an initiative to perform an internal self-assessment. Additionally, one could hire a third party firm with subject matter expertise in the field of digital transformation to perform an assessment. It is critical to have a current state starting point - think of this as using digital to become digital. The digital maturity of an organization is something you can measure. As we already established, a key feature of a being digital is to continuously improve using data & analytics. Your roadmap toward digital transformation depicts the desired future state & current state…and the roadmap should continuously evolve as you learn along the way.
For each company, the specific value proposition and benefit of being digital will be different. Company cultures are unique, and operating models need to properly fit cultures. However, I do believe every company would benefit from authentic, top down support, coming from the executive leadership team, to mature the digital cultures within their organizations.
Talent Acquisition Can Enable A Digital Transformation
Why Is Talent Acquisition Important To Enable Digital Transformation?
Talent acquisition can infuse new ideas and skills into an organization. Top talent can launch your organization to the next level. There is jargon in the talent acquisition industry to describe top talent; you may have heard of these individuals as purple squirrels or unicorns. To be called a unicorn or purple squirrel is the ultimate compliment - it typically means the individual has an intense drive, a broad skill set and excellence in areas that sets him or her apart from all of their peers. Hiring these types of individuals into your organization, within an environment that effectively uses their gifts, to focus on the 5 key areas of digital transformation is the trifecta. As an example, data analytics is a complex and challenging area. In some cases, data analytics is used to challenge the status quo. Working within an echo chamber and challenging the status quo is hard, and doing anything with data science is also hard. Top talent in the area of data analytics can help in this area by creating new initiatives and efforts that transform the business operations of your company. Attracting top talent could build a turbo charged engine to digital transformation for your organization.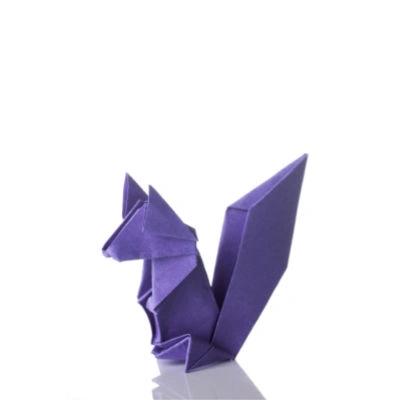 How Do I Recruit Purple Squirrels and Unicorns?
It all starts with candidate experience. The branding of your company and its mission, vision and values are the first thing a candidate will experience when engaging with you. In a candidate-driven market, there are more job openings than qualified candidates. In the domain of digital transformation, this is the case. As a result, firms are competing for the top talent and candidate experience can swing the pendulum for a recruiter. By focusing on creating a great candidate experience, your organization can stand out in such an environment. Purple squirrels and unicorns also want to understand the requirements of their job - what do they need to do to be successful. Additionally, what do they need to do to be great. Be intentional and take the time to create a job description that outlines your need. Words mean things. Some specific suggestions to infuse into the job description are:
Be sincere. Ensure your job uses language the fits your culture and is authentic.

Diversity brings fresh ideas. Be aware of the language you use to describe the role with respect to diversity, equity & inclusion.

Share your enthusiasm. What makes your company great and why would someone want to work there?

Key differentiators. What are some of the unique benefits that employees have that set your organization apart from others?

Roadmap and role. Paint and picture of the future with the candidate as a new employee.
Purple squirrels and unicorns like long runways of interesting problems to solve and the autonomy to solve them. Tell them about these aspects of your digital transformation and the role that they will play and watch the launch of your transformation program.
How Can Technology Enable Digital Transformation Through Talent Acquisition?
Technology trends such as AI, analytics, and automation can help recruiters make more faster decisions, target the right candidates for job openings, and streamline the entire recruitment process. In a candidate-driven market, candidates won't be looking for long. Shortening the time to hire can help organizations avoid missing on a great candidate. Time is of the essence. Recruiters should leverage technology solutions in order to stay ahead of their competitors and ensure they are well-positioned to quickly hire top talent. Automating tasks like posting jobs and social media recruiting can give you an edge. Additionally, companies can partner with recruitment agencies and leverage technology such as BrightMove's Applicant Tracking System (ATS) to automate the recruitment process.
How Do I Get Started?
Well done. You have officially started. By simply reading this far suggests you have begun inception phase of your digital transformation & you are doing research. A critical next step is to establish the current state your organization's digital maturity. If you would like to work with a subject matter expert in this area, check out our OnDemand Marketplace for suppliers and consultants. One of our partners would be happy to work with you on an initiative like this.
Final Thoughts
At BrightMove, our goal is the build software that our customers love to use. If you are about to embark on the journey of a digital transformation, we would love the chance to be part of that journey with you. The job market is constantly changing, and organizations must be prepared to adjust their strategies accordingly. To attract top talent, companies should prepare for these trends to get ahead. And one of the best ways to do this is by leveraging BrightMove's ATS. With this powerful recruitment software, companies can keep pace with the ever-changing job market and get ahead of the competition.
So, schedule a demo today or contact us directly to learn how BrightMove can help you digitally transform in 2023!