If you are considering the idea of starting a new healthcare staffing business, there is something we can be certain of: past hiring practices do not resemble those used now and will be equally different from those in the future.
As we come out of the pandemic, it is apparent that the world has changed. Businesses have been digitally transformed, and they are not going back. We also see the American entrepreneurial spirit alive and well. In fact, it is stronger than it has ever been. To see this first hand, take a look at the Business Formation Statistics service at the US Census. In January 2023, there were over 420,000 new business applications - up significantly from the pre-pandemic numbers. Many have decided to take the step to launch a new venture. One industry in particular that needs attention is healthcare. All across the country, healthcare delivery specialists are in high demand. In an attempt to serve this need, we see new healthcare staffing agencies launching with the hopes of providing human capital needs solutions, which will ultimately benefit our patient populations.
What do healthcare staffing agency employers and recruiters need to be aware of in order to be competitive in the recruitment industry? We will cover the following topics to bring you up to speed on the latest trends in healthcare recruitment and hiring:
Are there specific areas, locations or types of specialists that need focus?

What is important to healthcare professionals when considering a role?

What are the biggest challenges to starting your own agency?

What are some trends in healthcare recruitment?

How do I get started?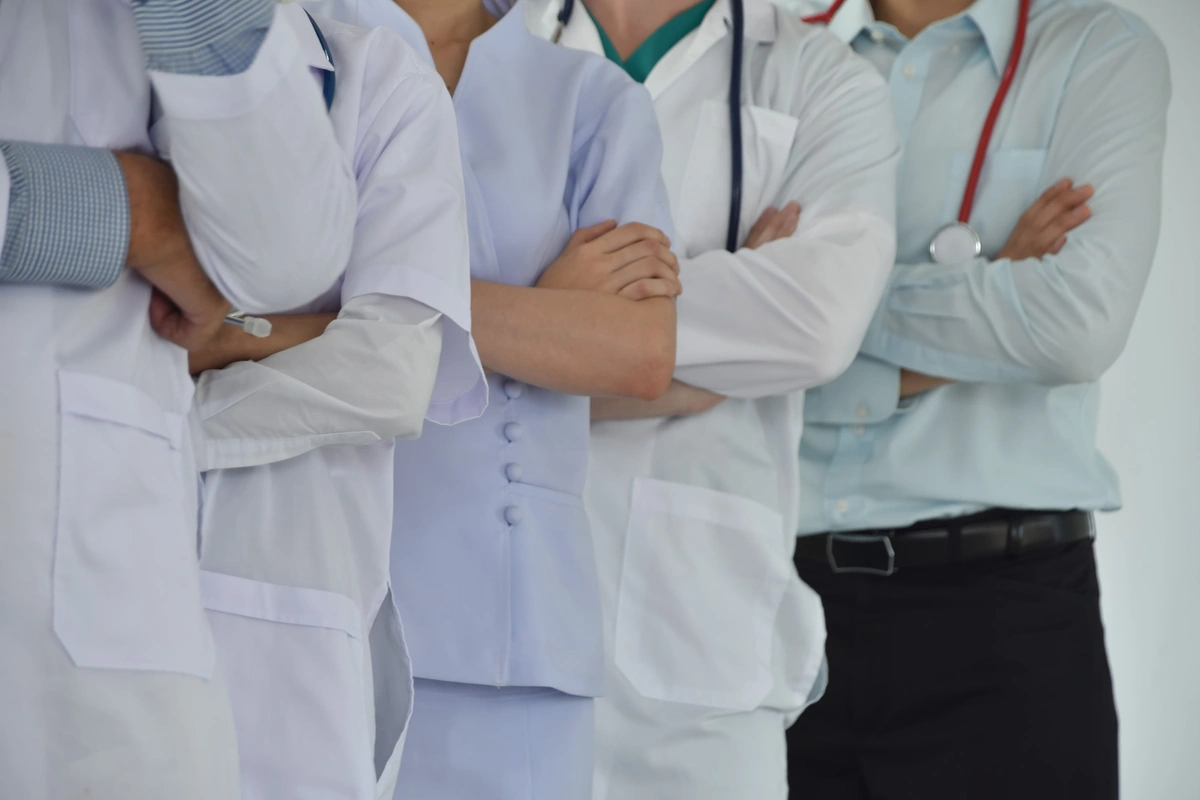 What Areas, Locations and Types of Health Care Specialists Are Needed?
The healthcare industry is always in need of new resources. Healthcare is constantly changing, the recipients of healthcare will always need support, and 2023 won't be any different. Technology is playing a significant role in recruiting of healthcare professionals now more than ever. We are already seeing a shift away from traditional recruitment methods, such as in-person interviews and job postings, towards more effective solutions, such as virtual interviewing and video-conferencing.
According to the U.S. Bureau of Labor Statistics, overall employment in healthcare occupations is expected to grow 13% between 2021 and 2031. This is faster than the overall average for all occupations. Additionally, these are typically high paying jobs, with a media annual wage of $75,040. Some areas in the United States need specialists more than others.
Introducing Torie Poser, Go Rural
Torie Poser, VP of Recruiting from GoRural, knows this first hand. In 2023, Torie took a brave step and started her own healthcare staffing agency. Go Rural is headquartered in Lewistown, MT and provides recruitment and recruitment process outsourcing services to rural healthcare delivery systems and safety net hospitals. "I focus on rural America," says Poser. "I focus my attention on rural areas where physicians can be hard to come by." According to Poser, it can be difficult to hire and employ specialists in rural areas. This is because often times there isn't the demand and the budget to employe a full time specialist.
What is Important to Healthcare Professionals When Considering a Role?
"Being creative with employment models is a necessity when employing a specialist in a rural area", says Poser, a native of Montana and specialist in the recruitment of rural healthcare delivery specialists. "If you do find specialists in rural areas, generally they would be general surgeons and orthopedic surgeons. This can often be extremely difficult to recruit as the rural healthcare organization can usually only employ 1 FTE, making the job a bit intimidating to most physicians. Being the only sole surgeon in the community – that can be frightening and a hit to work-life balance." Creatively structuring employment models can provide differentiation. Differentiation can help you attract the consideration of candidates who may have previously not considered a role within an organization or area.
Poser goes on to say, work-live balance is a critical decision criteria for job seekers. "I have found that work-life balance is one of the frequent questions asked. While rural America generally offers a more laid-back atmosphere, the demands of medicine are still present. Call requirements top this question in regards to work-life balance. How often do I need to be on call?"
Engagement with candidates during the recruitment process is also very important. "The second most frequent question asked is about housing," says Poser. "Many of the recruits do not come to the town until they make their permanent move. They are making housing arrangements from afar and that is extremely nerve-wracking and mentally taxing. Go the extra mile, go see the houses they are interested in, put them on FaceTime, and walk around with them. This will never go unnoticed by the recruit."
With the help of BrightMove's ATS, you can automate many of the engagement and employment type negotiations that you encounter as a healthcare staffing agency recruiter. Schedule a demo today to learn more.

What Are The Biggest Challenges To Get Started?
Starting your own agency does come with its share of challenges. Let's take a look at some of the most common ones.
Lack Of Resources
Like other entrepreneurs, Torie Poser has been immersed in the normal challenges of starting her own business. "Of course all the normal challenges you would expect, I have experienced: logistics of starting a new business, being your own IT person, being an administrative assistant, troubleshooting anything and everything, having to be the expert in everything, and the list goes on and on."
Competition
With the job market becoming increasingly competitive, it can be difficult to find the right candidate for a role. Not only do you want someone who is qualified and capable of filling the position, but you also need to make sure they are the right fit for your team and company culture.
Additionally, with so many other employers vying to snag the same top-notch talent, it can be a real challenge to stand out from the crowd.
However, with the help of BrightMove's ATS, you can leverage powerful recruiting tools to get a leg up on the competition. Schedule a demo today to learn more!
Time Constraints
Finding the right candidate can take a lot of time and effort, especially when you have limited resources to work with. Not only do you have to review applications and conduct interviews and background checks, but you also need to consider the logistics of onboarding a new hire. It's a process that takes several steps, and it can be difficult to complete them all within the allotted time frame.
And thanks to the COVID-19 pandemic, remote working has become commonplace, with job seekers now expecting employers to provide flexible working options.
Additionally, data and analytics are being used more frequently to inform recruitment decisions, with employers able to gain valuable insights from data-driven metrics such as time-to-hire, cost-per-hire, and applicant data.
Technology
Technology is also playing a bigger role in recruitment, with tools such as BrightMove's Applicant Tracking Software (ATS) being used more often to streamline the recruitment process. Picking an ATS can be a difficult task to accomplish, but it can bring significant benefits if done well. With the right recruitment tools, processes and strategies in place, it can be easier to find the perfect candidate for a role but not everyone has access to the necessary resources. Depending on the size of your business, you may be limited in terms of budget and workforce -- both of which can hinder successful recruitment.
Stay Ahead Of These Challenges
The competition for top talent is fierce, and recruiters have to stay ahead of the curve or risk being left behind. BrightMove's Applicant Tracking System (ATS) can help streamline the recruitment process and ensure your new company gets ahead of these recruiting trends in 2023.
BrightMove's ATS can help you easily track and manage applicants, automate time consuming tasks such as candidate engagement, managing time cards and payment models, and much more. BrightMove-powered recruitment processes are the way of the future, so stay ahead of the competition by leveraging BrightMove's ATS in 2023!
Trends in Healthcare Recruitment & Hiring
Why Is Branding Important?
Branding helps inform potential applicants about a company's culture, values, and mission. Most healthcare professionals have chosen their careers based upon a calling. Often times, the healthcare professionals will select the employer or agency they chose to work with based on the company's mission and purpose. Branding can help convey these important points. It also serves as a way to attract top talent, which can help strengthen the candidate pipeline and ensure the agency is well-positioned to hire quality individuals when needed.
What Are Some Common Recruitment Methods?
Some common recruitment methods include job postings, word of mouth, direct advertising, referrals, and social media recruiting. Additionally, companies can partner with recruitment agencies and leverage technology such as BrightMove's Applicant Tracking System (ATS) to automate the recruitment process.
What Is A Candidate-Driven Market?
A candidate-driven market is a situation in which there are more job openings than qualified candidates, causing health systems to engage in an intense competition for the best and brightest. Medical Staffing Agencies should focus on creating a great candidate experience to stand out in such an environment.
What Is The Importance Of Technology Trends In Recruiting?
Technology trends such as AI, analytics, and automation can help healthcare recruiters make more informed decisions, target the right candidates for job openings, and streamline the entire recruitment process. Agencies should leverage these technologies in order to stay ahead of their competitors and ensure they are well-positioned to hire quality individuals.
How Do I Get Started?
You already have. The fact that you have read this far demonstrates that. You're currently in the critical phase of inception - doing research. One suggestion is to prepare a pro forma or analysis of how you think you'll make money with your new business. Check out our free tool called the Ultimate Staffing Calculator and don't forget to plan for the capital you'll need to launch your new venture.
Final Thoughts
At BrightMove, we are passionate in support of the entrepreneur. If you are contemplating the idea of starting your own venture, we are very excited for you. Enjoy the journey and the challenges it brings. We would love the chance to be part of that journey with you. The job market is constantly changing, and healthcare recruiters must be prepared to adjust their strategies accordingly. To remain competitive, new agencies should prepare for these trends to get ahead. And one of the best ways to do this is by leveraging BrightMove's ATS. With this powerful healthcare recruitment software, companies can keep pace with the ever-changing job market and get ahead of the competition.
So, schedule a demo today or contact us directly to learn how BrightMove can help you meet your recruitment goals in 2023!