Are you looking for the best ways to source talent for your organization? Then hop in and join the ride as we cover nine powerful talent-sourcing strategies anyone can implement!
Talent sourcing, a key part of the hiring process, involves finding the best talent and using a variety of strategies to attract the right people to your company.
Ready to take your recruitment game to the next level? With Brightmove, you'll have access to a comprehensive suite of tools and services that can help you attract, engage, and hire the best-fit candidates for your organization.
Start your free trial today and discover how Brightmove can help you achieve your recruitment goals, streamline your workflow, and drive business success!
What Exactly Is Talent Sourcing?
Talent sourcing is the process of actively searching for and identifying potential candidates to fill job openings within an organization. It's a specialized form of recruiting that focuses on finding the right people for the job.(1)
The process of talent sourcing can be broken down into four steps:
Researching: The talent sourcer researches potential candidates online, attends job fairs, and networks with potential candidates.

Identifying: Potential candidates (who are a good fit for the job) are identified.

Connecting: Reaching out to candidates and starting a conversation.

Engaging: Actively engaging with candidates and starting the recruitment process.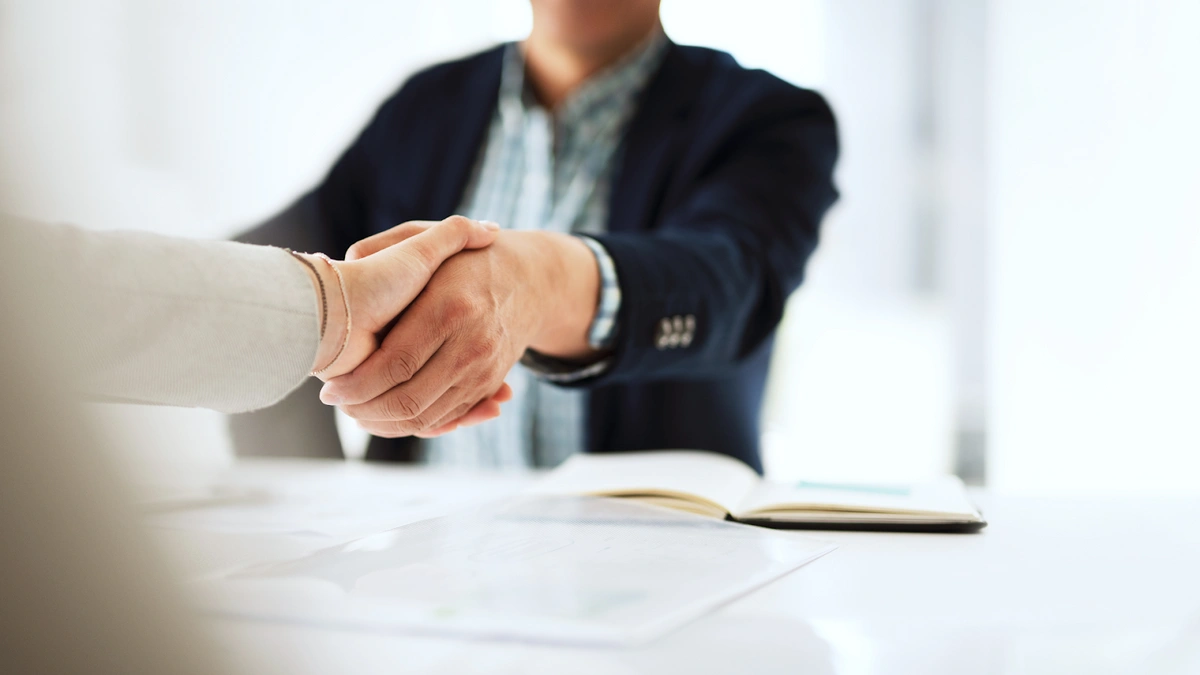 Importance Of Talent Sourcing
Proactively finding and engaging the best talent for your organization, talent sourcing is a key factor in building a successful team.
Find employees who are qualified for the job and fit the company culture. It allows employers to find the right people for the right positions and build a team that is well-rounded and diverse.

Save time and money by reducing the time spent on recruitment and selection processes. Organizations can save time and money by not having to post job openings and going through the traditional hiring process.

Build relationships with potential employees and create a positive employer brand. By engaging with potential candidates and building relationships, organizations can create a positive image and attract the best talent.
Differentiating Talent Sourcing, Recruiting, And Acquisition
It can be challenging to differentiate talent sourcing, recruiting, and acquisition. Although they all involve finding and hiring the right people for the job, they each have unique roles and responsibilities.
Talent sourcing is the process of finding and identifying potential candidates for a job. It's a proactive approach to finding talent and involves researching and networking to uncover passive candidates.
Recruiting is the process of engaging and assessing potential candidates for a job. It involves actively engaging with candidates and assessing their skills and qualifications to determine if they're a good fit for the role.(2) Recruiting is the most time-consuming part of the hiring process but also the most important.
Acquisition refers to the final stage of the hiring process, where the selected candidate is officially brought on board and becomes an employee of the organization.(3)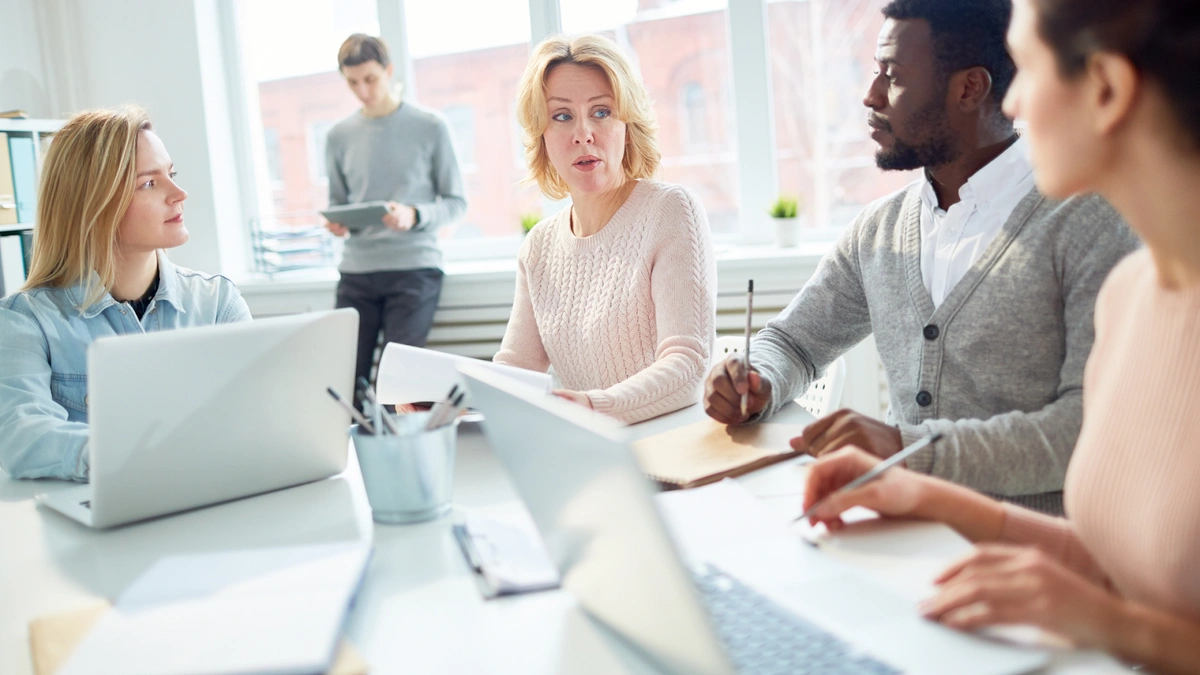 The Process Of Talent Sourcing
Talent sourcing creates a pipeline of high-quality talent for the organization. The goal is to build a strong pipeline of potential hires who can be accessed quickly when needed.
The talent sourcing process starts with understanding the job requirements, skills, and experience needed to fill the role.
Once the job requirements are established, the talent sourcer can begin to research potential candidates. This can be done through a variety of methods, such as searching online job boards and social media platforms, networking, and employee referrals.
After compiling a list of potential candidates, the talent sourcer thoroughly evaluates each individual. Here, they assess the candidate's qualifications and determine if they are a good fit for the role.
If the candidate is a good fit, the sourcer proceeds with the recruitment process.
Top 9 Talent Sourcing Strategies For Candidates
In today's competitive job market, employers must proactively find and engage with the right talent. Below is a list of the top nine talent sourcing strategies that companies can use to identify and connect with potential candidates.
1. Maintain Constant Communication With The Hiring Manager When Sourcing Candidates
It's essential to maintain a constant dialogue between the hiring manager and the talent sourcer in order to ensure the right candidate is sourced for the role.
One of the most important aspects of communication with the hiring manager is understanding the job requirements in detail. This will ensure that the right candidates are being sourced for the role.
Remember to:
Update the hiring manager on any changes or adjustments made to the job requirements.

Keep the hiring manager in the loop with any newly sourced candidates and provide regular updates on the progress of the sourcing efforts.


2. The Best Initial Step Is To Source Applicants From Your ATS
An applicant tracking system (ATS) is a software application that helps you manage the recruitment process by tracking, sorting, and filing applications.
Thanks to ATS, you can:
Quickly Identify And Contact Potential Candidates
Use the ATS to search for specific skills, qualifications, and experience that match the job description. This powerful tool can filter out applicants who don't meet the criteria, saving time and resources by focusing on only the most qualified candidates.
Maintain A Consistent Recruiting Process
You can easily track applicants who have been contacted and who have accepted or declined job offers. This makes it easier to keep track of the progress of each recruitment and ensures you are following up with all potential candidates in a timely manner.
Manage All Your Recruitment Data In One Place
It's easier to review applicants, compare candidates, and track the progress of your recruitment efforts. With an ATS, you can easily access all the information you need to make the best hiring decisions for your organization.
Don't waste another minute manually entering data and updating spreadsheets. With Brightmove's intuitive applicant tracking system, you can easily manage candidates, automate your workflow, and stay on top of your hiring process from start to finish.
Try our ATS now and see how it can help you save time, reduce errors, and drive better hiring decisions!
3. Expand The Channels You Use To Find Candidates Online
This is an essential part of any successful talent-sourcing strategy. There are various ways to do this, from leveraging employee referrals to utilizing AI-driven job boards. Here are some of the top methods for expanding your candidate pool online:
Job Boards
Look for job boards that offer AI-driven search capabilities to help find the right candidates for your openings quickly.
Social Media
Create dedicated social media pages for your organization and post job openings regularly. Make sure to use relevant keywords and hashtags to maximize the reach of your posts.
Search Engines
Leverage search engines to find candidates who may not be actively looking for a job. Use keywords related to your industry and job title to find potential candidates who may be a good fit for your openings.
4. Include Offline Hiring Techniques
These techniques can range from traditional methods, such as newspaper ads and job fairs, to more modern methods, such as networking events and employee referrals.
Benefits
1. Reach A Wider Audience Than Online Methods
Very helpful if you are targeting a specific demographic or region. For example, if you're looking to hire a software engineer in the Midwest, you may have more success attending a local tech conference or networking event than posting an ad online.
2. Build Relationships With Potential Candidates
Attending networking events, job fairs, and other local events exposes you to potential candidates and helps you better understand their skills and experience.
5. Use The Networks Of Your Staff To Find Prospects
Finding prospects through your staff's networks is one of the most effective talent-sourcing strategies. It is a great way to get a more personal touch on the recruitment process and to find qualified candidates who may not be actively looking for a new job.
Your staff knows interested and qualified people for the position you are looking to fill. They may also be able to provide insights into the culture and values of the company, which can help you find the right fit.
When reaching out to your staff's networks, be clear about the job requirements and the skills and experience you are looking for to guarantee that you get qualified candidates who are a good fit for the role.
6. Candidate Sources For Positions You Don't Currently Have Open
Be one step ahead by finding qualified candidates for positions you don't have open. You can do this by building relationships with potential employees before you need them and maintaining a database of potential candidates.
Here are some of the most effective ways to source candidates for positions you don't currently have open:
Leverage social media

Attend job fairs

Utilize employee referrals

Use AI-driven job boards

Leverage employee testimonials
7. Streamline Your Outreach Communications To Candidates
You don't want to waste your time or the candidate's time with unnecessary emails or messages. So make sure your outreach communication is efficient.
Be Clear And Concise
Make sure the candidate understands the position being offered, the required skills, and the reasons to apply. Provide a timeline for the hiring process.
Leverage Automation
Systems like Brightmove applicant tracking system can streamline and automate the sourcing process.
Personalize Your Messages As Much As Possible
Make the candidate feel like you are genuinely interested in them and that you are taking the time to get to know them.
Provide Timely Feedback To The Candidate
If you don't respond within a reasonable time, the candidate may lose interest or move on to another opportunity.
8. Create A Powerful Employer Brand
Your employer brand is your company's image that potential candidates see when applying for a job. It's how you present yourself to the world, and it has a huge impact on successfully sourcing the best talent.
You can create a powerful employer brand by:
Building Your Brand Around Your Company's Values And Mission
It should showcase your organization's unique culture and environment and emphasize what makes it a great workplace. This can include things like employee benefits, company perks, and opportunities for growth and development.
Updating Your Company's Website And Social Media Accounts Regularly
This ensures that your online presence accurately reflects your brand and provides up-to-date information about your company and its culture.
9. Pick The Correct Tool
There are a variety of tools available, and it can be difficult to know which one will work best for your organization. Here are some tips to help you find the right tool:
Know Your Needs
Before shopping for a tool, know what you need from it. Think about what features you require and what type of candidates you're looking for.
Research
Look into different tools and read reviews from other users. Find out each tool's features and decide which one is best for you.
Consider The Cost
Make sure you're getting the most value for your money.
Try Before You Buy
Many tools offer free trials or demos. Take advantage of these and make sure the tool meets your needs before committing to it.
Get Feedback
Ask your team for their feedback on the tool. They may have experience with different tools and can provide valuable insight.
Discover The Power Of Talent Sourcing With Brightmove
When it comes to finding the right talent for your organization, you need to have the right tools and strategies in place. That's where Brightmove comes in! As a leading talent-sourcing software provider, we offer a comprehensive solution that simplifies and streamlines the recruitment process.
Our advanced features and tools allow recruiters to easily search for and identify top candidates, manage job postings, track applicant progress, and collaborate with hiring teams. Plus, we have a dedicated customer support team that ensures you receive timely assistance and guidance throughout your recruitment journey.
With us, you can save valuable time and resources while maximizing your chances of finding the perfect candidates for your organization.
Join countless satisfied clients by contacting us today! Our team is ready to discuss your recruitment needs and guide you through the implementation of our powerful talent-sourcing software.
Want to deepen your understanding with more helpful insights? Take a look at these articles:
Sources:
1. HR Analytics Software & People Analytics Tools. (n.d.). HRForecast. https://hrforecast.com/hr-glossary/talent-sourcing%E2%80%AF/.
2. Smart Recruiters. (2018, June). Recruitment. Smartrecruiters.com; SmartRecruitersSmartRecruiters, Inc. https://www.smartrecruiters.com/resources/glossary/recruitment/.
3. What is Talent Acquisition? Tips & FAQs | SmartRecruiters Glossary. (n.d.). Www.smartrecruiters.com. https://www.smartrecruiters.com/resources/glossary/talent-acquisition/.
FAQs
What is the role of a talent sourcer?
A talent sourcer is responsible for finding, engaging, and recruiting potential candidates for open positions within an organization.
They work with hiring managers to identify the skills and qualifications needed for a role and then use various methods to find and attract potential candidates. This includes using job boards, social media platforms, industry events, and more.
Is talent sourcing a good career?
Yes, talent sourcing is a great career path for those interested in recruiting and human resources. It is a fast-paced and ever-changing field that requires a deep understanding of both the job market and the organization's needs. Talent sourcers need to be creative and knowledgeable in order to identify and engage with the right talent.
What are the components of talent sourcing?
The components of talent sourcing include identifying and engaging with potential candidates, building relationships with them, and assessing their fit for open positions.
Talent sourcers must also be familiar with the job market and the organization's needs to source candidates effectively.
What is a talent-sourcing strategist?
A talent-sourcing strategist is responsible for developing and executing a comprehensive talent-sourcing strategy. This includes identifying the best sources for potential candidates, developing relationships with them, and assessing their fit for open positions.
How do you measure the success of a talent sourcer?
The success of a talent sourcer can be measured based on the number and quality of candidates sourced, the number of hires made, and the time and cost savings achieved.
What is the goal of a sourcing strategy?
The goal of a sourcing strategy is to attract and identify high-quality candidates for open positions within an organization. It aims to efficiently and effectively fill the talent pipeline with individuals who possess the skills, qualifications, and cultural fit necessary to succeed in the role.